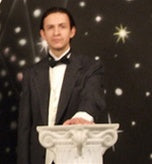 Gatekey Decoder Training Course
What you Get:
3 - 45 minute sessions with Roy and or Adrian Espinoza
Gatekey Decoder Training Course
The Gatekey Decoder training course was a developed by a father son team to enhance the energy of the Neo meditation cube and to open a strong connection with your kundalini energy that we all have. Once this energy is activated, your creativity and chi energy will be enhanced. It can help assist the elimination of blockages and any negative energy that may be trapped in our bodies, this in turn will increase the light body and raise the vibration, so that your fullest potential can come into fruition. Results will be seen after 3 - 45 minute sessions, these sessions can be done by phone. You will need a Neo device before you begin your sessions.
After payment is received a phone number will be provided for both Adrian and Roy Espinoza which you can then proceed to schedule your three session training course. No refunds for this service sorry.
Adrian Espinoza Bio
Has worked closely with various deprogramming protocols helping clients integrate their mind, body, and spirit. He along with Roy have created a training course known as the Gatekey Decoder. Adrian is a certified Hypnotherapist and Psychic Reader for over 15 years. Adrian has over 12,000 followers and listeners from his Blog Talk Radio Show for over 8 years.
Roy Espinoza Bio
Roy, is a certified stage hypnotist, for over 20 years and hypnotherapist. He has been certified in Psychic Readings for over 10 years and has had his own online radio show for over eight years on Blog Talk Radio.com. He is a certified counselor, and has been motivational speaker for over 15 years.
LEGAL DISCLAIMER:
​By scheduling an appointment with Roy and Adrian Espinoza for a Gatekey Decoder Training Course, you agree to authorize Neologicaltech.com to charge for the specific service you ordered using a credit card owned by you and in your name. You also agree that, as the future is literally in a state of constant change, no spiritual consultation can guarantee to accurately predict the future or provide information with absolute certainty. This is why we never say something is known as definite in anyone's future.
You also agree with our NO REFUND policy as our consultations, once given, have already been received. In addition, you agree there are no guarantees or assurances of any kind given through Neologicaltech.com and Neologicaltech.com will not be held liable for any interpretations or decisions made by recipients based on information provided during consultations. The intensive spiritual consultation is felt by people in many different ways as well having a wide variety of effects. You can become much stronger spiritually and not even be aware of it. For medical concerns, please consult a physician.
Our counsel is to be considered additional information only. Doctors exist for a good reason. Please use them. For legal matters, please contact any attorney or a law enforcement agency. For mental health concerns, please consult a mental health professional. True reality is a combination of both the physical and metaphysical.
To comply with federal laws, we are required to post the services offered on this website are for entertainment, informational, and educational purposes only.