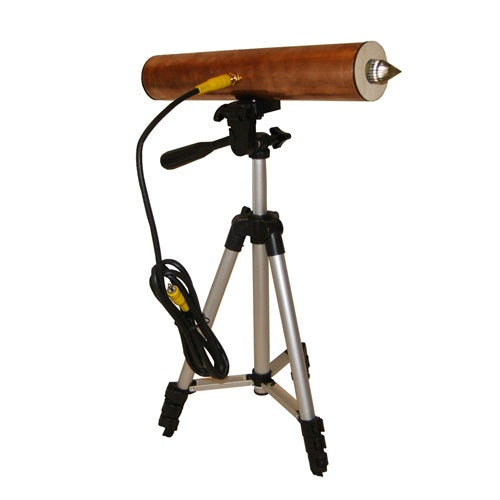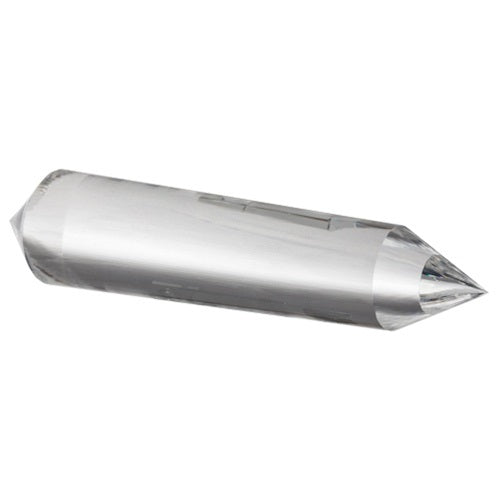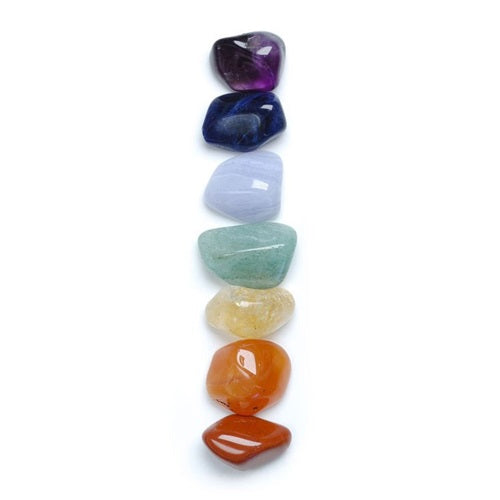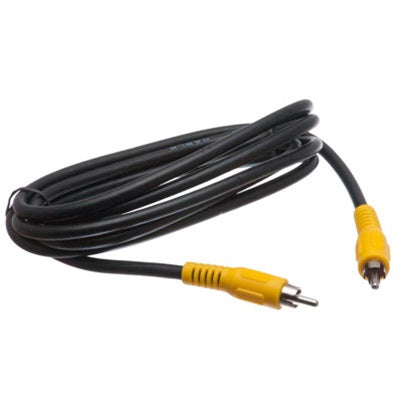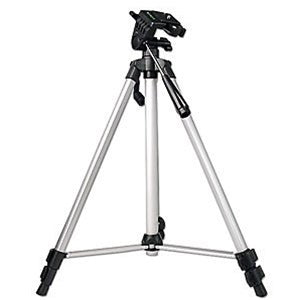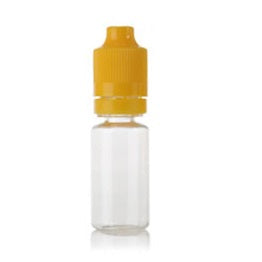 Neo Blessing Wand - For Meditation Wellness
What you Get:
1 - Blessing Wand
1 - Tripod and Mount 
1 - RCA Cable
1 - Vial of Liquid Gans 
Weighs approximately 6 pounds.
The Blessing Wand
The Blessing Wand contains 4 Keshe coils with different gans solutions which is believed to harness etheric plasma and convert it into your desired manifestations within this physical dimension. Additionally there is a zero point nano wand in the center of the unit which helps speed up the body's ability to absorb, store, release and regulate energy. The coils and wands charge up a 24 sided carved clear quartz crystal Vogel which tunes you to divine love and perfect governance and it balances your chakras with its seven chakra crystal set. The wand is built inside a 2" wide cylinder which contains a layer of copper and a RCA connector with an included RCA Cable to connect into your RCA port in your Neo meditation device. Also includes a tripod, mount, and user instructions. Please allow 4 weeks to construct your unit.
Directions
During meditation focus the tip of the wand towards your heart chakra using the supplied tripod. If you are seeking pain relief for a specific health issue, use a reflexology chart to direct the vogel to the area on your hands that corresponds to the specific organ in your body. For males point it at the left hand, for females focus the wand on the right hand. If you still feel pain switch to the opposite hand. Feel the energy floating down with an electrical tingling sensation.
Seven Chakra Crystal Set
Quartz crystal is known to absorb the energy of other stones. This seven stone chakra set in a orgonite matrix will help your Vogel project the following energies.
Base/Root Chakra – Hematite - stability, grounding, physical energy will and security.
Sacral Chakra – Carnelian - creativity, healing, reproduction, desire, emotions & intuition.
Solar Plexus - Citrine - intellect, ambition, personal power & protective.
Heart Chakra - Rose Quartz - love, compassion & emotional balance.
Throat Chakra - Blue Kyanite - communication center, expression & divine guidance.
Third Eye - Lapis Lazuli - spiritual awareness, psychic power, intuitive & light.
Crown - Amethyst - enlightenment cosmic consciousness & energy.
Vogel Crystals
Marcel Vogel (1917-1991) was with IBM for 27 years doing research and development. He developed the magnetic coating for IBM's disc drive, the first liquid crystal displays, or LCD, and researched the effect of the mind and emotion on plants. He eventually began to use raw, single terminated quartz crystals. By pointing the crystal at another person, he discovered that the crystal amplified thoughts and emotions, often putting the individual into an altered state of consciousness.
After leaving IBM, Vogel continued his research on the use of quartz crystals and their ability to heal people. He founded the Psychic Research Inc., a group dedicated to intensive research into healing energies, especially those of various shapes of quartz crystals. He discovered that doubled terminated wands, cut in the same spatial ratios and proportions of the Tree of Life and pyramids of Egypt, are able to transmit energy that can scientifically be measured.
Vogel was cutting the wands to reflect the famous alchemical transmutation, "as above, so below." With the proportions dictated by the Tree of Life and the pyramids of Egypt, he cut the raw quartz -- always pieces that had somehow been broken from their source -- and no longer had a consistent or symmetrical flow of energy. Each raw piece of quartz (clear, smoky, amethyst, citrine, rutilated) was looked at with an inner sense of its true shape. In addition, the quartz crystals were cut to the frequency of water molecules allowing them to resonate with the liquids in the body. The cutting was done with conscious caring and intention that enable the crystal to find its true potential and optimum ability to transmit and amplify energy.
Vogel knew that the real origin of illness is in the etheric body. Although the body or emotions sustain a trauma, the etheric body holds the memory of physical or emotional injury and it can become stagnant, distorted, or stuck. The result of this unstable or blocked energy is illness. He discovered that crystals are the common thread in healing that ties together energy, illness, and problems in the etheric body.
Whenever light from the higher realms comes into a person's body, the light gets refracted if the etheric body is not stable. This can cause illness. The Vogel cut crystal gives the user immediate access to the etheric body and stabilizes it, allowing light from the higher realms to enter. Also, a matrix or template of perfection already exists inside the etheric body. Even when there is physical or emotional trauma, the matrix still exists and can be brought back to optimum conditions by the use of Vogel cut crystals.
The actual technique used by the Vogel practitioner is simple but intense. The first key is the clear intention of sending only healing and love to the one being healed. In addition, when learning to do healing, the practitioner develops the ability to clear his or her mind and intentions, as well as raise their state of consciousness. A practitioner can meditate with the wand over the thymus, sometimes called the seat of the soul located in the middle of the chest above the heart. The crystal will help to train the user's ability to concentrate, stay conscious of thoughts and feelings, align inner energy, focus intention, and prepare to bring the best possible healing to the one being healed.
The person doing the treatment with a Vogel cut crystal directs the crystal in an amplified field up and down the persons body until the charge is at maximum. The individual being treated visualizes the area to be treated and goes to the cause of his or her discomfort, imaging that it will be released with a pulse of breath. This breaks up and clears patterns of trauma that have been stored in bone, organs, or tissue.
Zero Point Nano Wand
The Zero Point Nano Energy Wand contains a special combination of granulated minerals and crystals fused and structurally bonded together at a molecular level to resonate at Zero-Point Energy. The Nano wand works on individual cells, balancing the body's chi/energy and speeding up the healing process; targeting the immune and nervous systems.
The minerals and crystals such as tourmaline, maifanshi-stone, far infrared stone, nano silver power, calcium ion in the Nano Wand have powerful healing qualities and are energy amplifiers that can absorb, store, release and regulate energy. The natural balanced energy of the Nano wand may help improve sleep patterns, decrease muscle tension and improve the positive chi energy of the body when worn, carried or placed under your bed or pillow while sleeping. It can help strengthen the body and immune system against the detrimental effects of daily stress and exposure to electromagnetic pollution.
Keshe Coils
Keshe health coils assist the reduction of pain and inflammation in the body. This device contains four nano coated coils coated with our proprietary crystals and powders along with three different types of gans solutions. The coils produce a magnetical gravitational field which absorbs etheric fields around the coils and directs them into the body based on your intentions, including manifestation and or wellness.
Gans is gas in a nano state of matter. It is plasma in a monoatomic state. It is pure love in a state of matter. It is the closest thing the source energy in a physical sate which serves to fulfil your needs and manifestations . Working with gans will help you reconnect your mind, body, and spirit with source to enhance your spiritual growth.
The effects of gans vary based on the substrate used to create it. CuO2 gans is connected with the lymph system. The CH3 gans is connected to the emotion. CO2 gans increases the link between the physicality and the emotion in the body.
Warranty
Please be gentle with your wand. The vogel crystal is very sharp and the tip can break easy if dropped, as a result we offer no refunds or warranty on this item sorry! If it is damaged while in shipping you must contact us immediately.
Testimonies – Pain Reduction
1. Toothache - 3 minutes
2. Headache - 5 minutes
3 back pain - 10 minutes
4. Muscle Pain - 10 minutes
5. Joint Pain - 10 minutes
6. Jaw Pain - 3 minutes
7. Itchiness on skin - 3 minutes
Please Read Before Buying
PAYMENT 
We accept Visa, MasterCard, and Discover credit and debit card payment, as well as international money orders in the mail via Western Union, USPS, and Canadian postal money orders. We also offer PayPal  in our online shopping cart. Please note some international credit/debit cards are country restricted so if you have not made a purchase in the United States before we recommend you use the paypal payment option if your card is denied. 
SHIPPING
Free domestic shipping within the United States, Canada, AK, HI, and APO addresses. Tracking numbers are available by request only . Orders that are in inventory will ship within three to five business days unless otherwise notified. International buyers: We offer free parcel post shipping which can 
typically be 
about 3 to 4 weeks. For a extra cost USPS Priority (5 to 10 days) and USPS Express International (3-7 days shipping) 
is available and 
comes with a customs tracking number. International parcels that use the priority mail shipping method are only insured for $500. Feel free to contact us if you have any special instructions to put on the customs form as some countries may hit you with a vat tax or a import tax if you choose full insurance value. All return shipping and insurance is the responsibility of the purchaser. 
DISCLAIMER
Neological Technologies and James Rink is to be held harmless by all third parties. All portals opened and not closed properly is of the owners sole responsibility. By using and trusting the Neo device completely you agree that you are ready to face your own subconscious vectors and transcend them through the power of meditation.
We guarantee the neo device to be new and free of defects for one year from date of purchase. We offer refunds up to 30 days after you receive your unit but only for returned defective merchandise such as from damage in shipping. If your returned item is not defective we reserve the right to charge a 15% restocking fee, for sanitary reasons we cannot accept returned units which have had its plastic wrap removed. Please allow 2 to 4 weeks to process your refund. If you are not satisfied with your order you must first contact us within 30 days of your purchase to begin the return process. This guarantee gives you certain rights and all rights are reserved. As always we offer free support and as with any "spiritual" device static or electronic or otherwise. We encourage you to share your experiences and reserve the right to post your experiences with only your first name and city/state unless otherwise directed in your conveyance.